Helping Tech Startups Develop Profitable Web Applications
Hello! I'm Glen Scott, an independent software developer from the United Kingdom. I help technology startups build focused, profitable products. Previously an engineering manager at Yahoo, I now split my time between freelance web development, consulting and raising my two children.
Have the idea but not the development expertise?
You are a startup looking to grow and need a reliable technical partner who can bridge the gap between your business requirements and a technical implementation. You need somebody who can guide you through the minefield that is web development and implement a solution that fits your needs. Working with a new developer can be daunting -- perhaps you've had a bad experience working with developers before and you need peace of mind that this won't happen again. In any case, you need a safe pair of hands.
My goal is to help your business use technology effectively
You'll get to work with an established independent professional and receive regular updates on how things are going. As I only take on a few projects, you can be assured that I will give your project the attention it deserves. If you are ready to work with me, please contact me and we'll take things from there. Otherwise, then perhaps my free guide to working with developers might be useful to you.
Considering working with a freelance developer?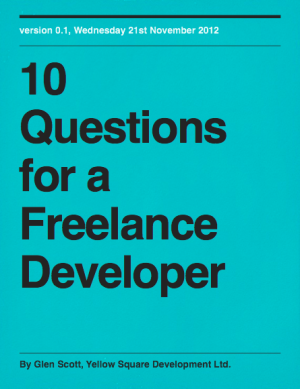 Are you a business owner looking to take on a freelance developer? If so, I am sure you have many questions about how such a relationship might work. My free report can help you: It lists 10 questions that you can ask a freelance developer in order to clarify whether they will be a good fit for your business.
It's free to download: simply sign up with a valid e-mail address and you'll get the link.
Would you like to hire me for your project?
Great! I'd love to hear more about your project -- please contact me using this form, and I'll get back to you within 48 hours:
How I've Helped Other Businesses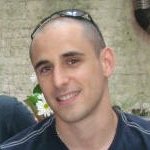 "We are extremely happy with Glen's performance. We wish we had two of him! He is extremely fast and meticulous. The quality is high. The larger projects he has worked on have been really impactful to the business."
Dave Macli, Founder of Audiomack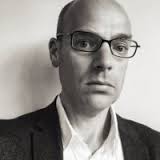 "Using Glen's development services has helped take Pro Copywriters' Network up to the next level. He has successfully created a revenue stream for the existing directory by implementing a paid membership tier. Alongside this, he has also made the site responsive making the site experience pleasurable regardless of device or browser."
Tom Albrighton, Co-Founder of Professional Copywriters' Network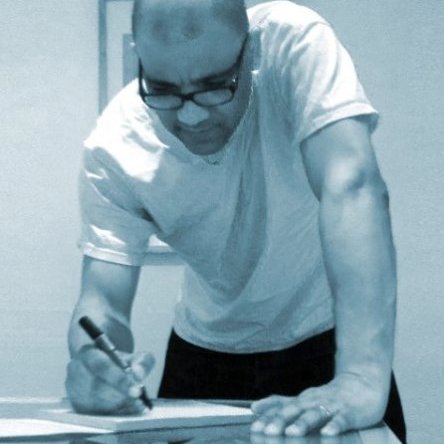 "Our website had been developed over ten years by a succession of developers. It was sprawling, unmanageable and inflexible. Glen proposed an excellent solution and delivered exactly as promised. We are likely to engage him in the future."
Colin Charles, Communications Director at Peter Charles Limited